24V Can-Am Maverick X3 Kids Ride-On Buggy - RS Edition
Regular price
Sale price
$698.00
Unit price
per
Sale
Sold out
Free Shipping (3-5 Days via Fedex Ground)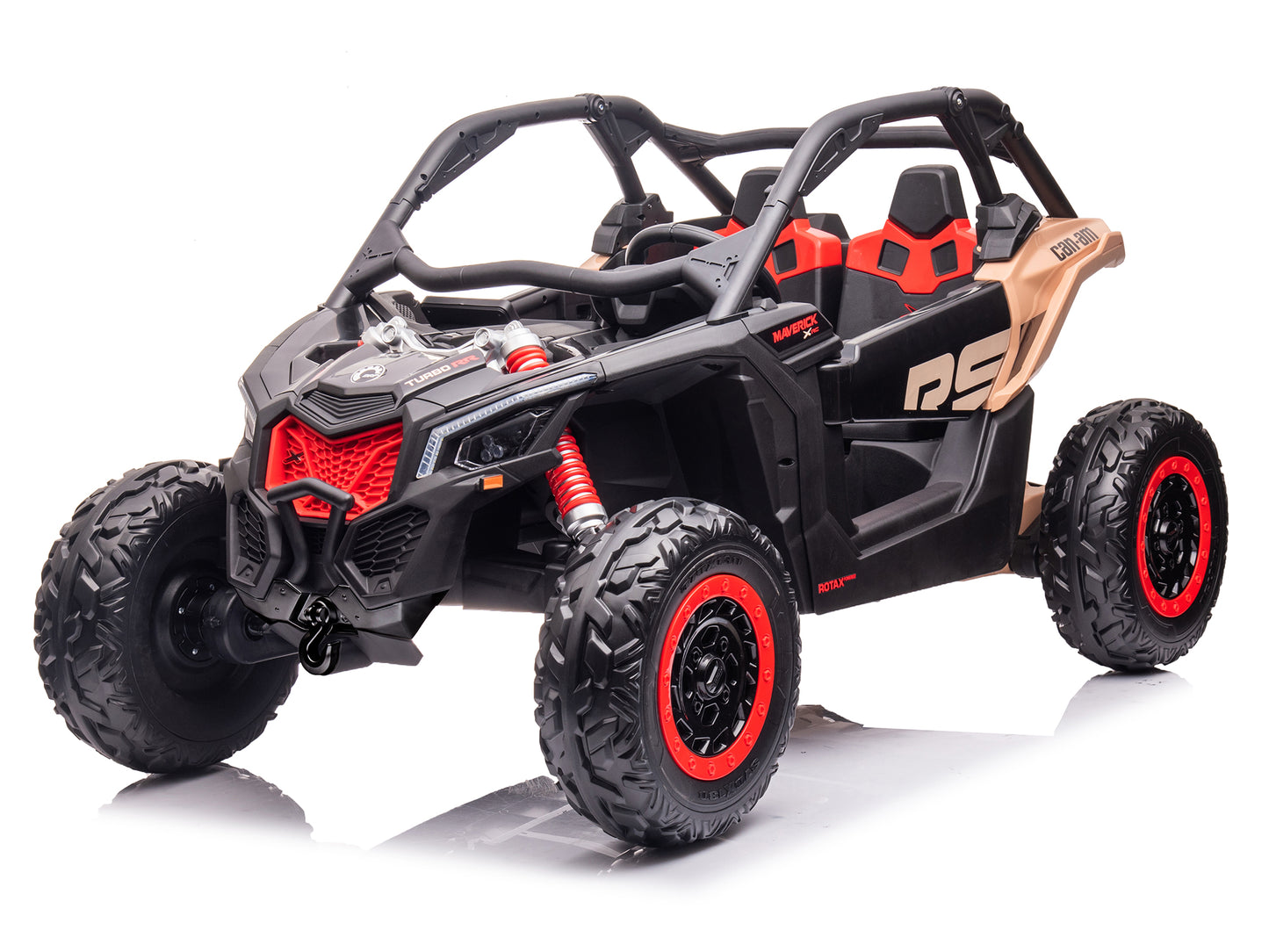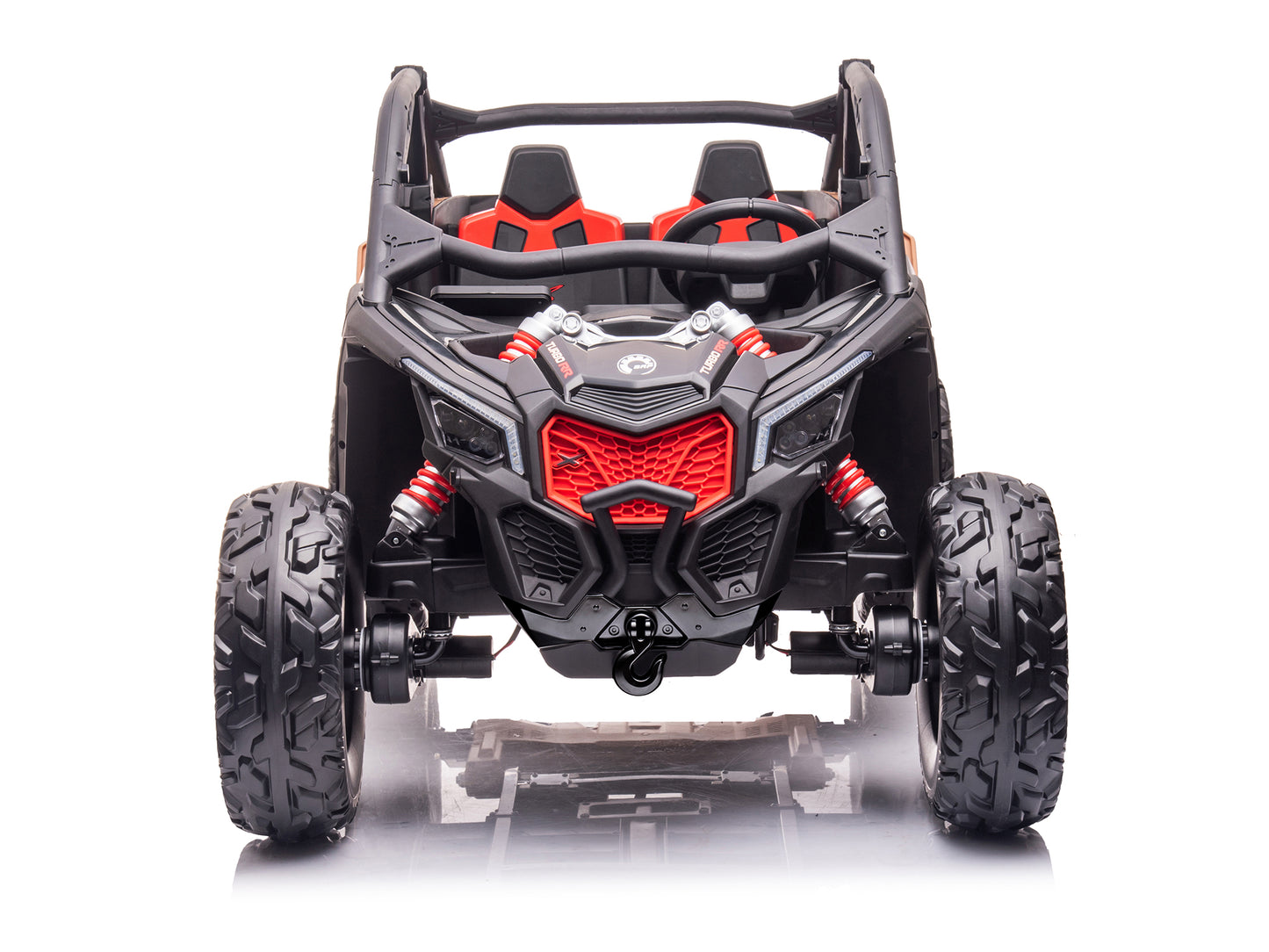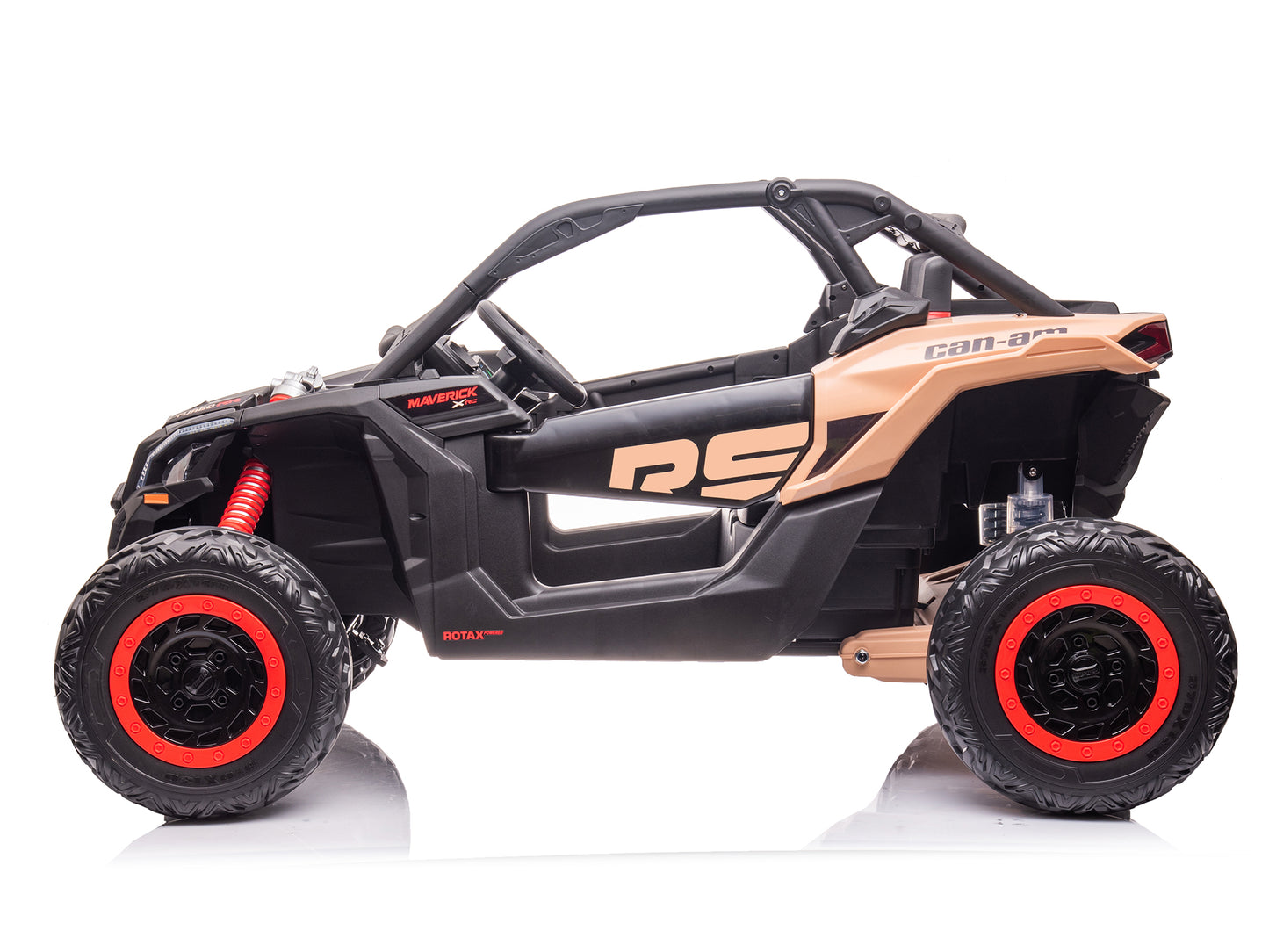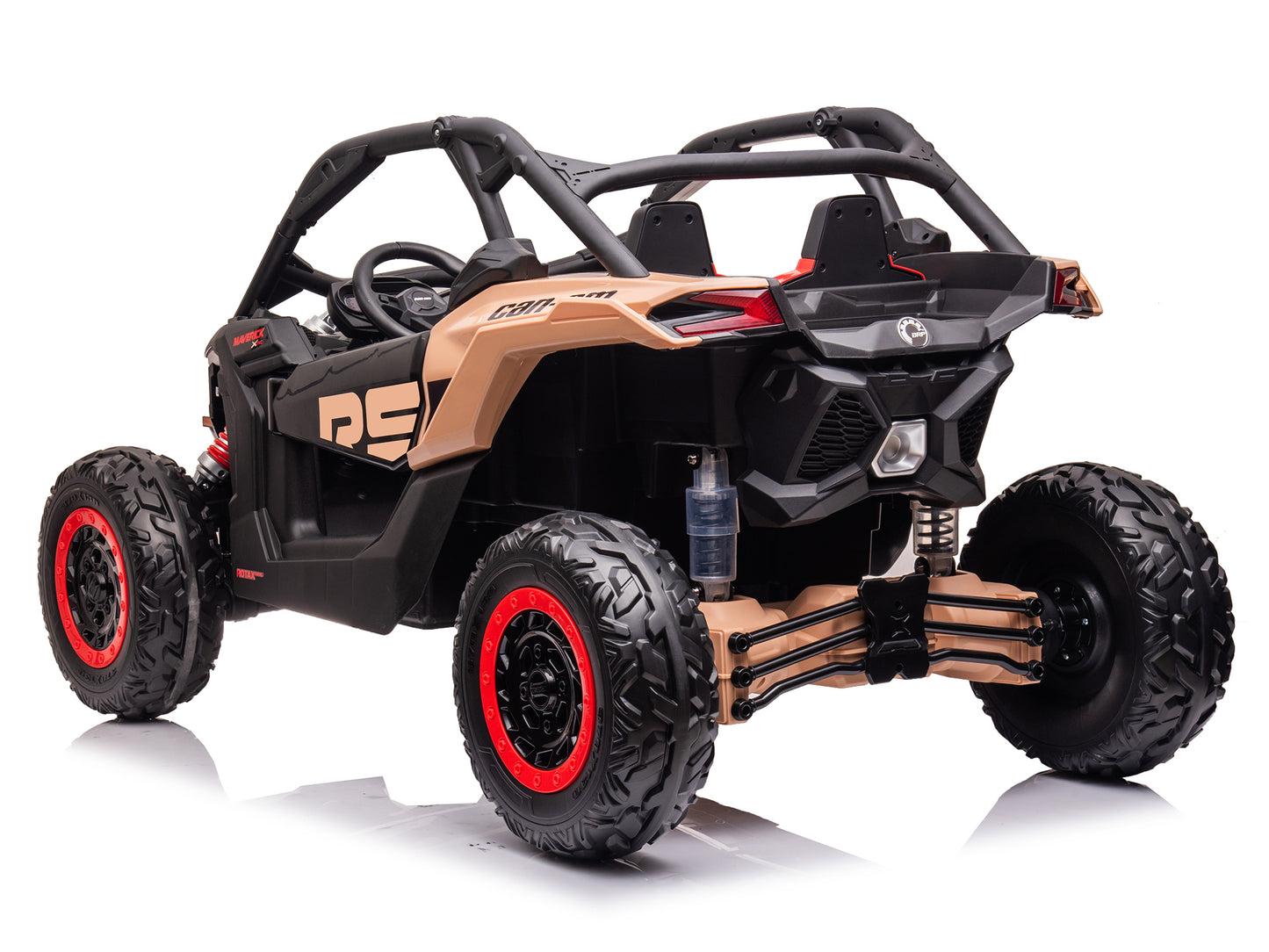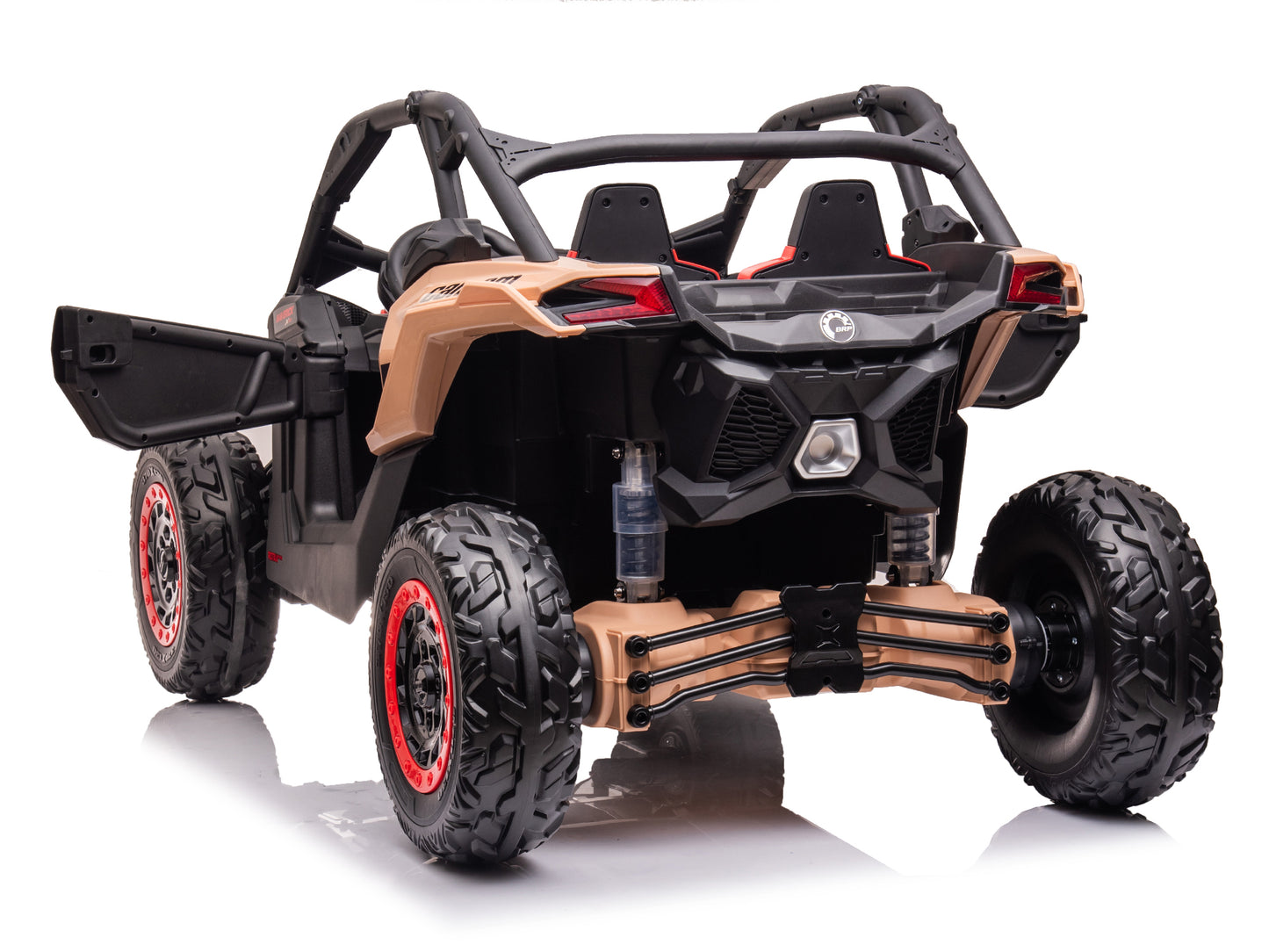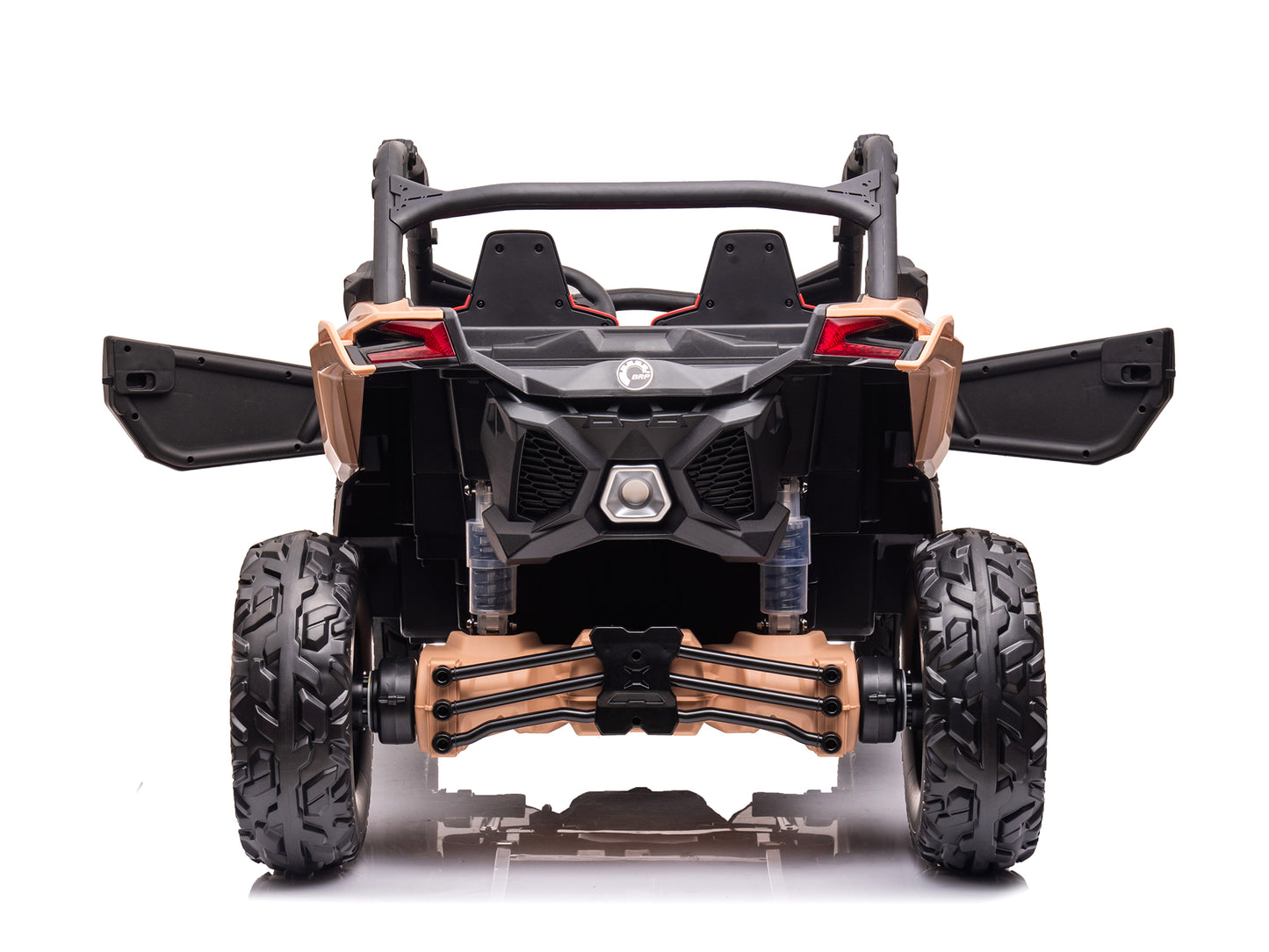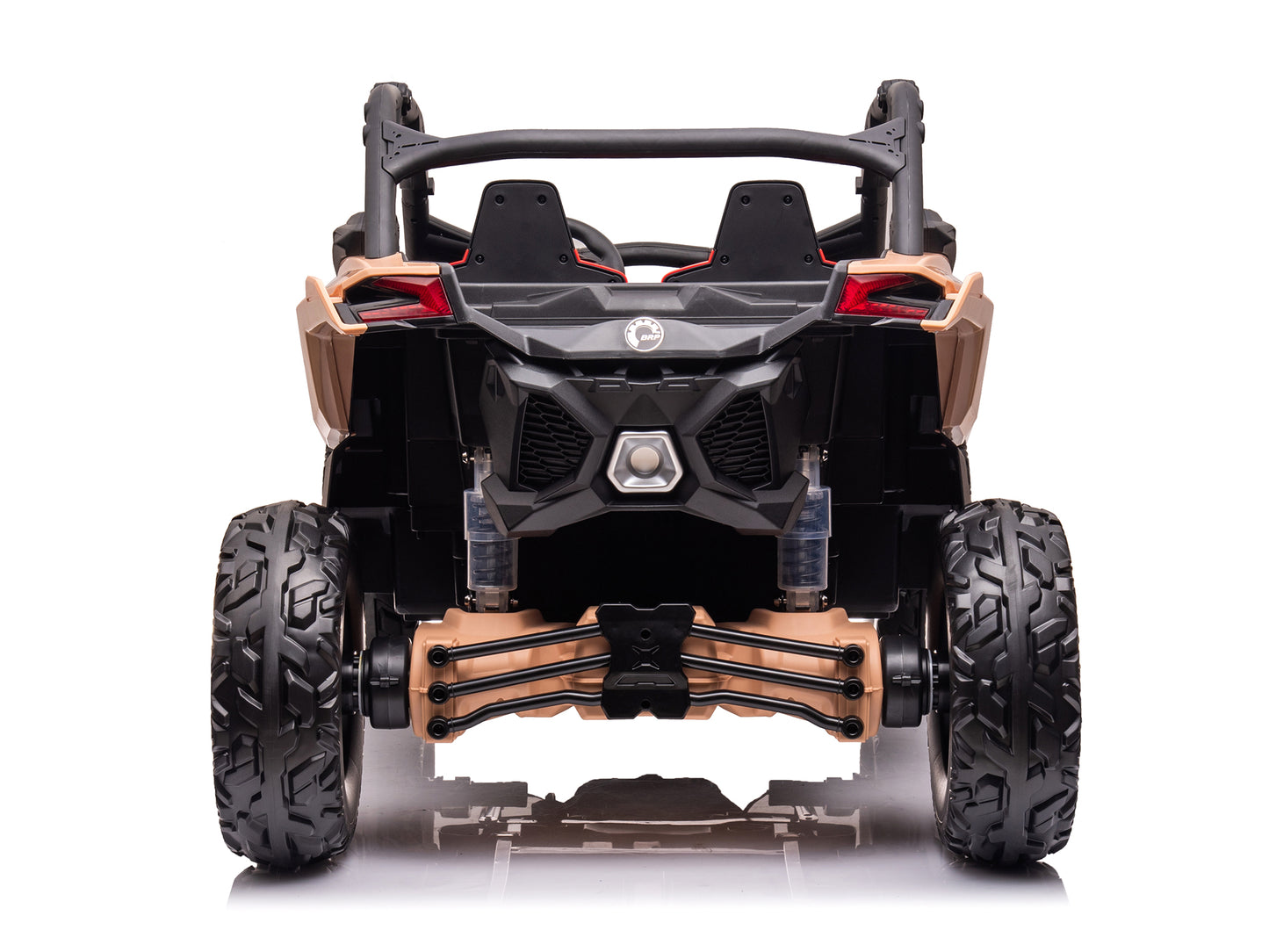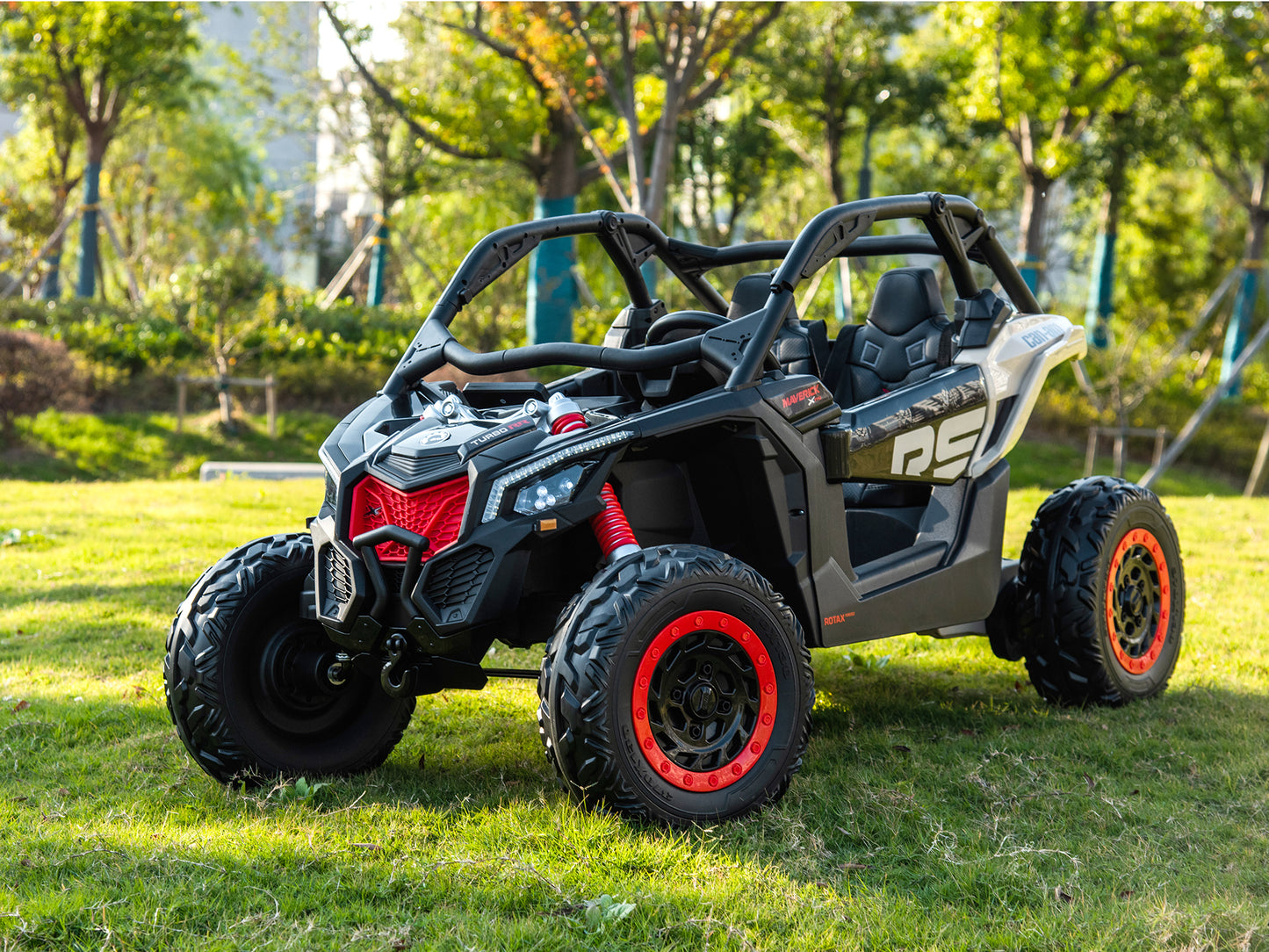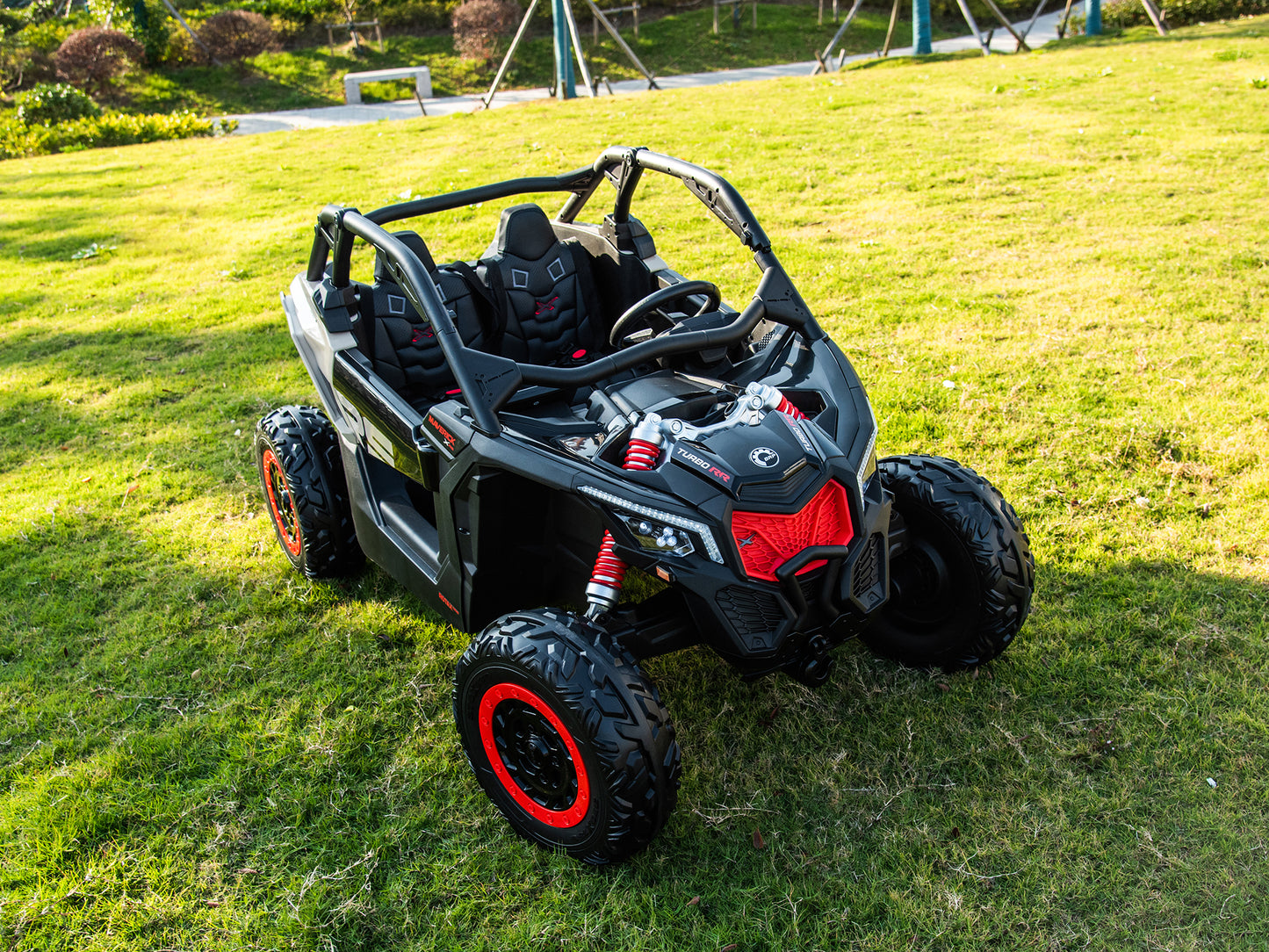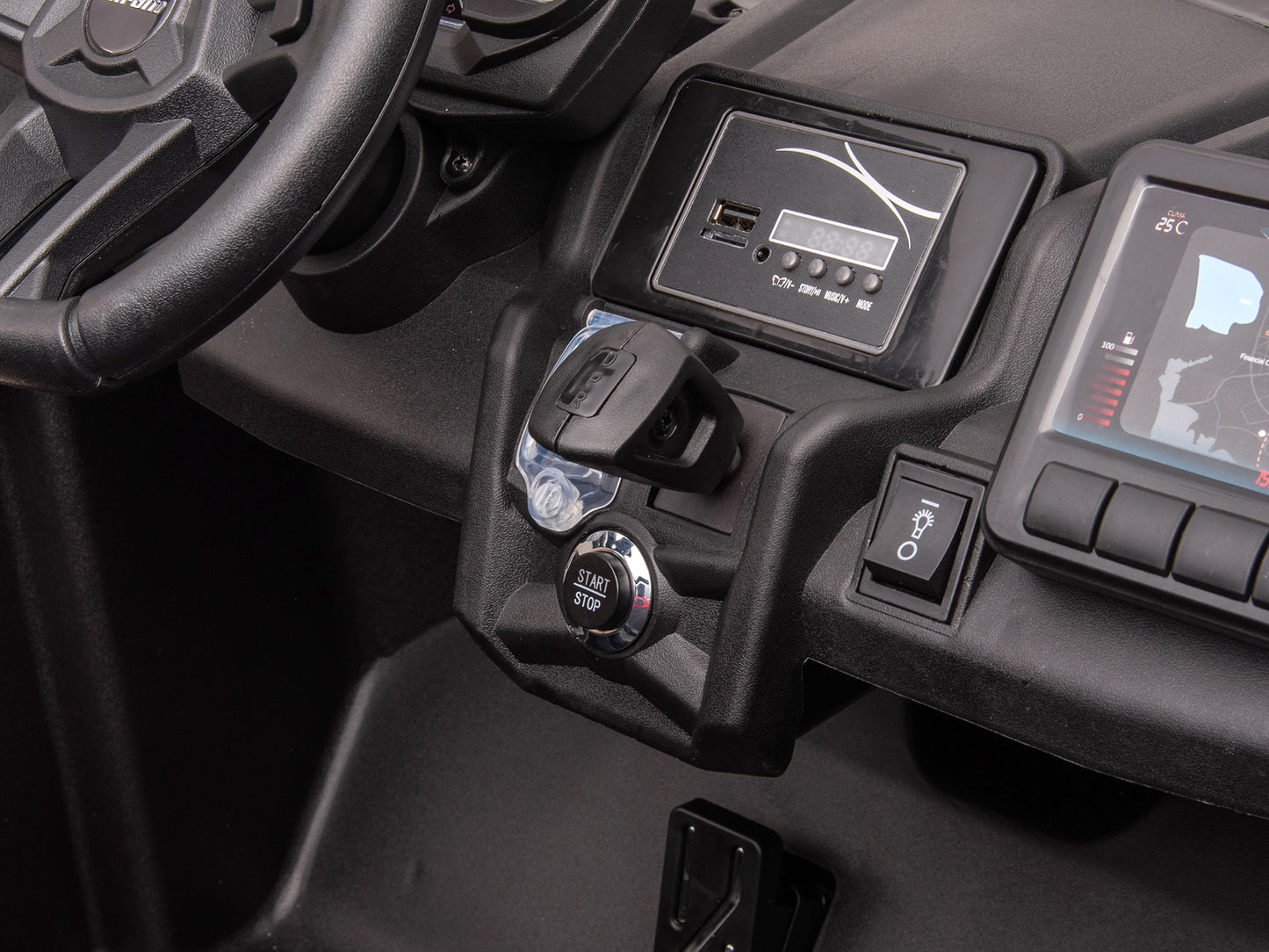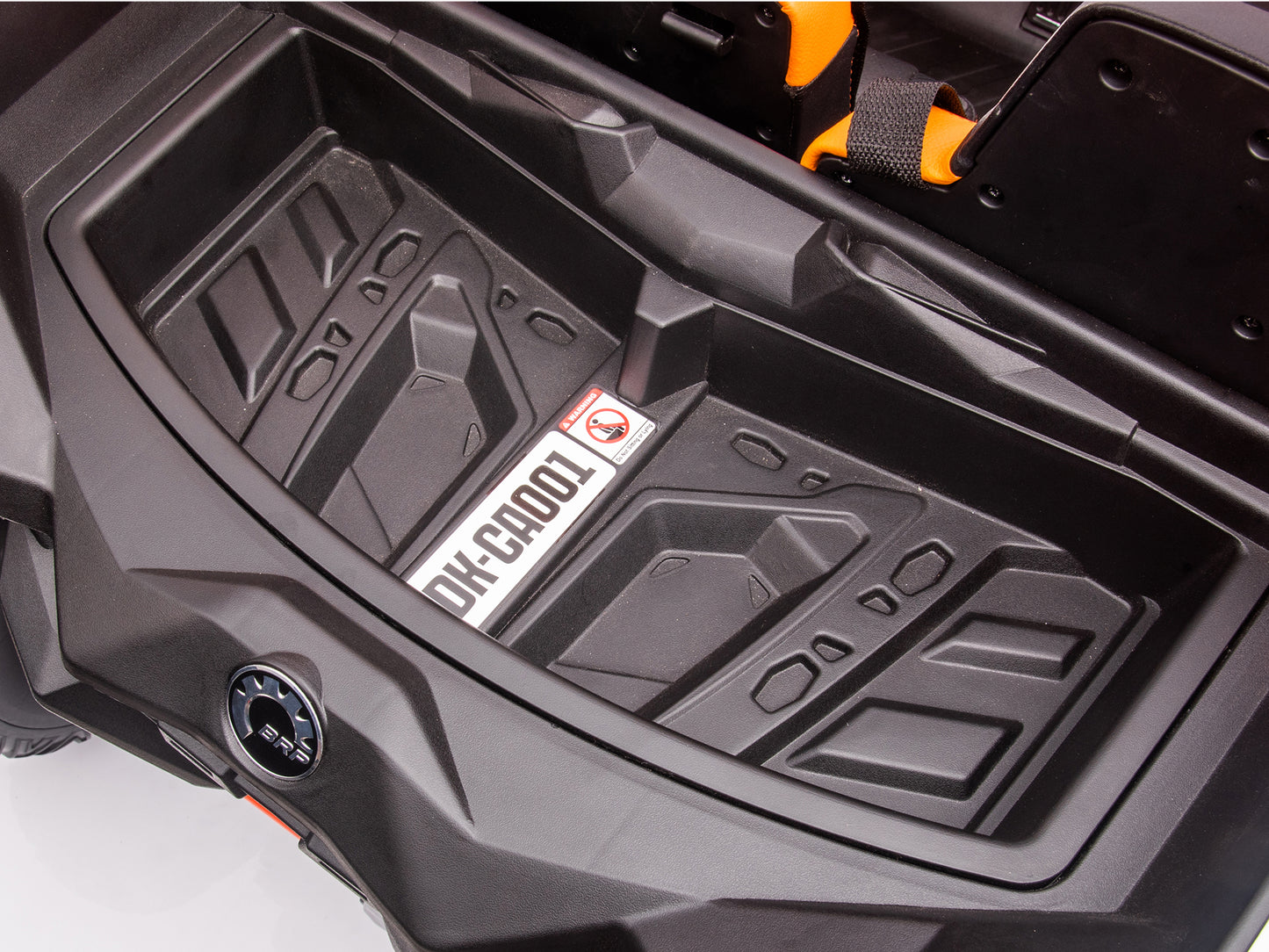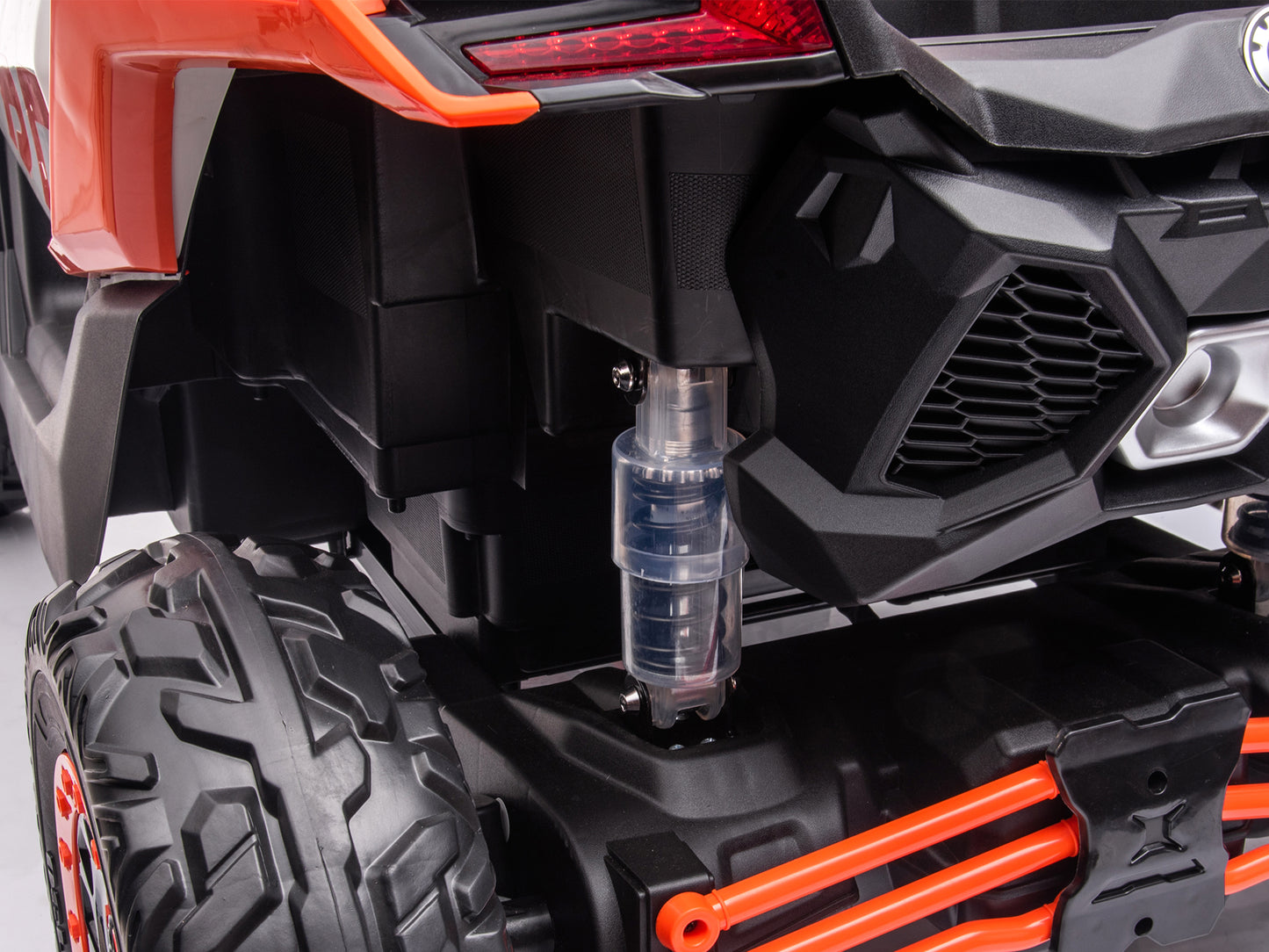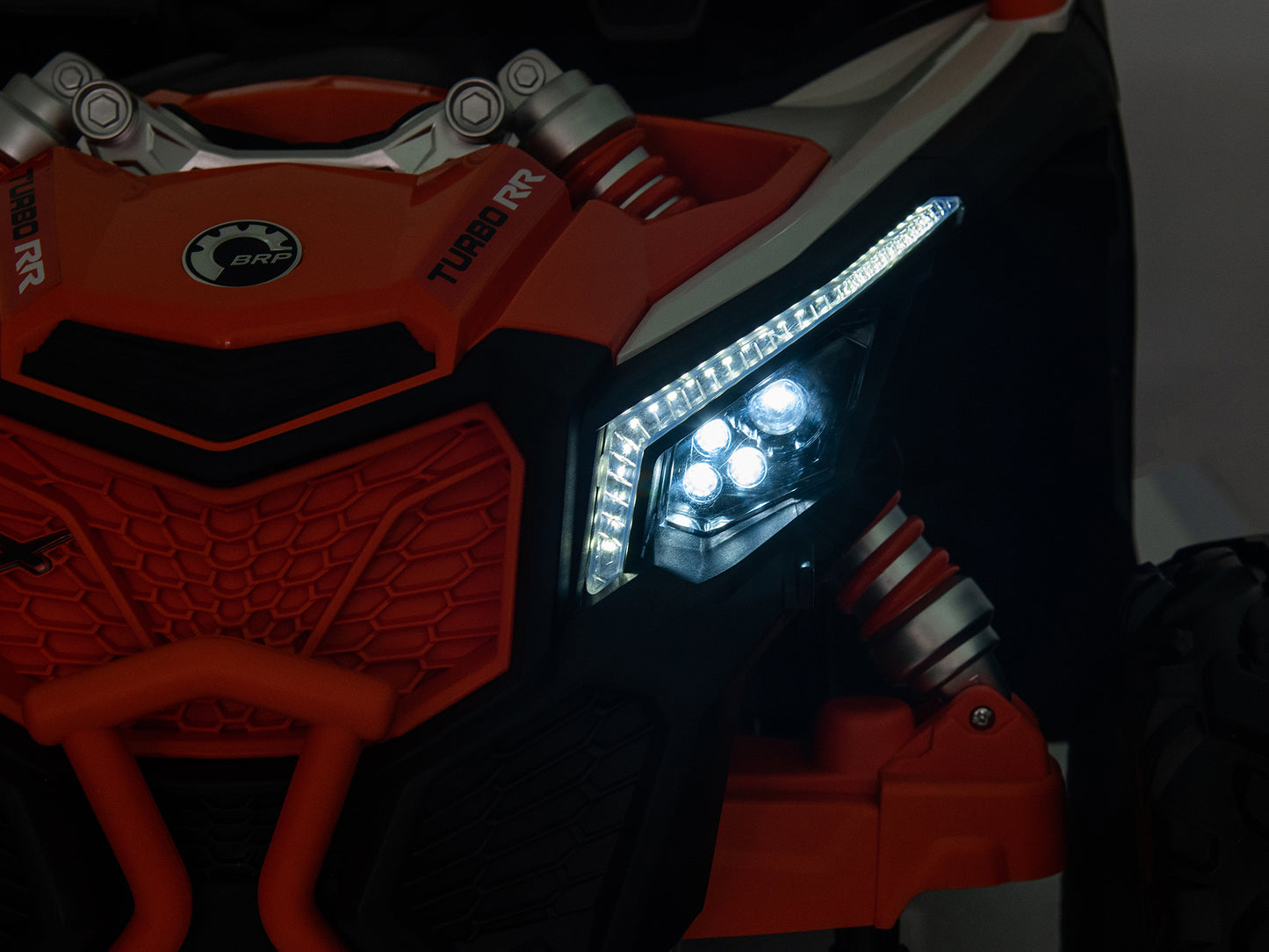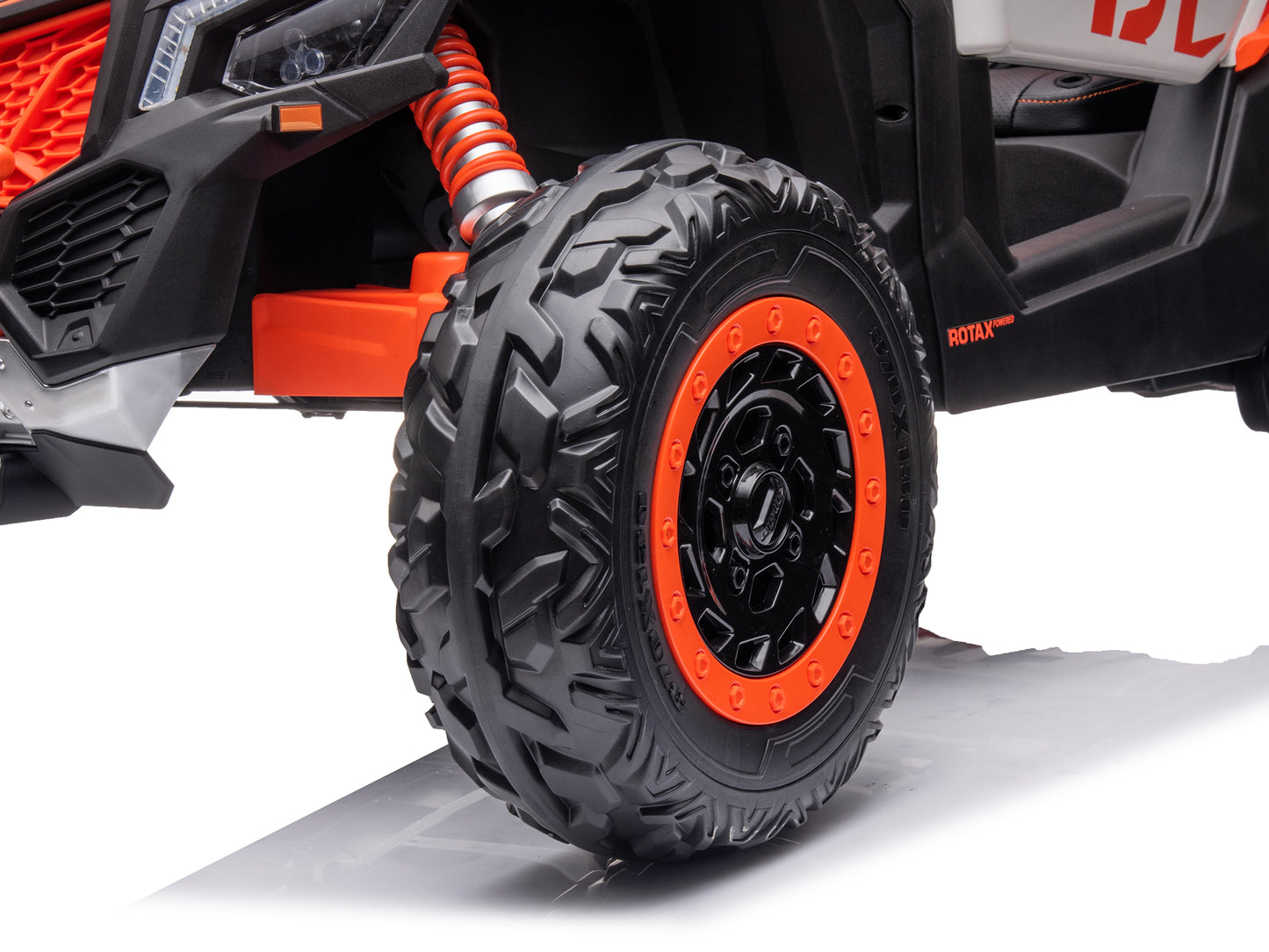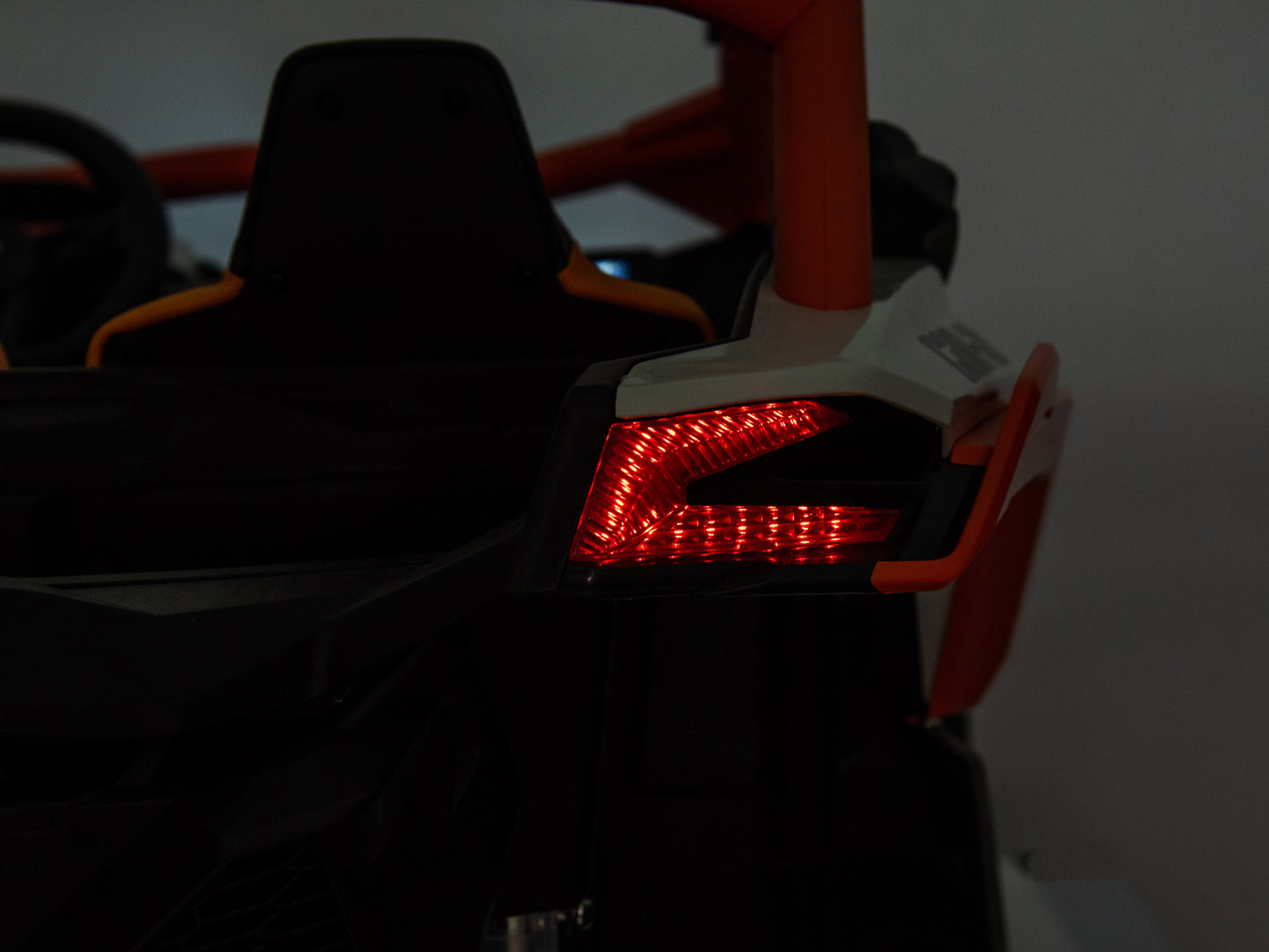 Description
Note: Shipping and delivery times for the Can-Am buggy will be Nov 25 to Dec 15
24V Can-Am Maverick X3 Limited Edition RS Kids Buggy
Youngsters riding this 24V Can-Am Maverick buggy may well feel like they're racing the Dakar Rally – it's that exciting! Designed for children 2 to 6 years old, the 2 seater BRP licensed ride-on is made in various configurations. Currently, all of the Can-Am models that we stock come with EVA "rubber" wheels, leather seats and a parent remote. Note however, that some ship with 1 x 24V battery and other versions include a 2nd (removable/spare) battery. Select the DRIVE option that you prefer: 2WD (2 gearboxes powering both rear wheels) or 4WD (1 gearbox powering each wheel). Spare parts for these units are now in stock.
There are 3 Variants Offered:

2WD Performance: (2 x 240W gearboxes / 2 x 24V 7Ah Batteries / EVA Wheels & Leather Seats)
4WD Plus: (4 x 200W gearboxes / 1 x 24V 7Ah Battery / EVA Wheels & Leather Seats)
4WD Premium: (4 x 200W gearboxes / 2 x 24V 7Ah Batteries / EVA Wheels & Leather Seats)
Features:
Licensed 24V Can-Am Maverick X3 Ride-On Buggy
Can be driven by child with the steering wheel or with remote by an adult
Select from 3 speeds forward with remote (2.5 to 5 MPH)
Reverse just as easy
Locking Doors
Functioning Front and Rear Lights
3-Point Adjustable Seat Belts for Driver & Passenger
Individual Leather Seats (Black with Gray Trim)
Driver's Seat is Adjustable
Perfect for 1 or 2 children 2-6 years of age
Weight capacity of 110 lbs
Push-Button Start With Start-Up Sounds
Media Player with Radio, MP3/USB/TF Ports for Music
Voltage Display
14" EVA Wheels and Rear Spring Suspension
Specifications:
Color: RS Version
Battery: 1 or 2 24V 7Ah depending on variant
2WD Drive Gearbox: 2 x 240W 

Motors

4WD Drive

Gearbox

: 4 x 200W Motors
Steering Motor: 1 x 24V
Speed: 2 Gears (Approx 2.5 and 5 MPH) / 3 speeds with Remote
2.4GHz remote
Dimensions: 57"L x 33.25"W x 31.3"H
110V Wall Charger
Model # BTDK-CA001RS
  No California Sales - This item cannot ship to California addresses.
Dave Mohawk shows the correct steps for assembly of 4WD model...
Reviews