2WD / AWD Kids Premium Lamborghini Veneno Ride On Car w/ Remote Control - Green
Regular price
$448.00
Sale price
$448.00
Unit price
per
Sale
Sold out
Free Shipping (3-5 Days via Fedex Ground)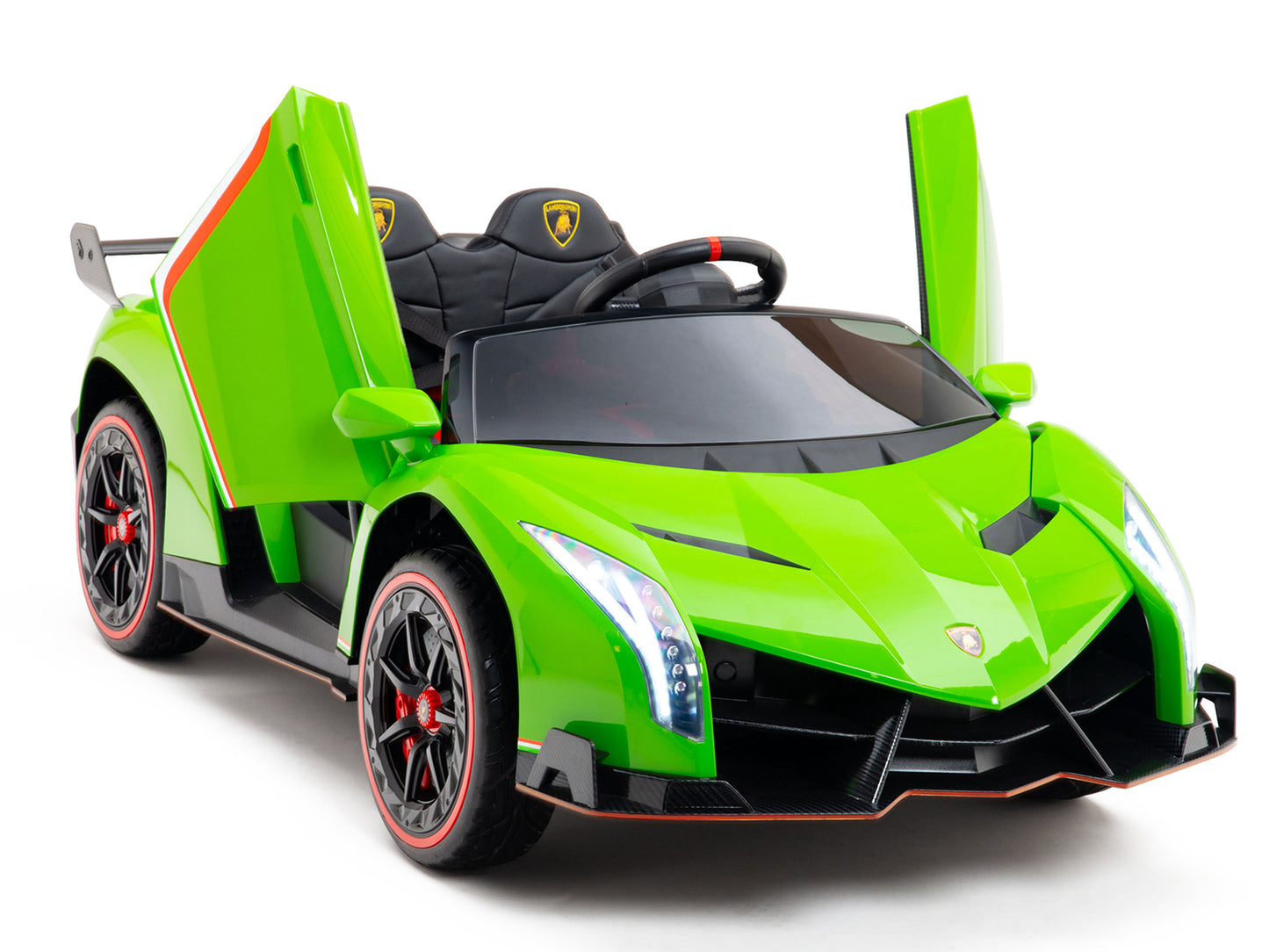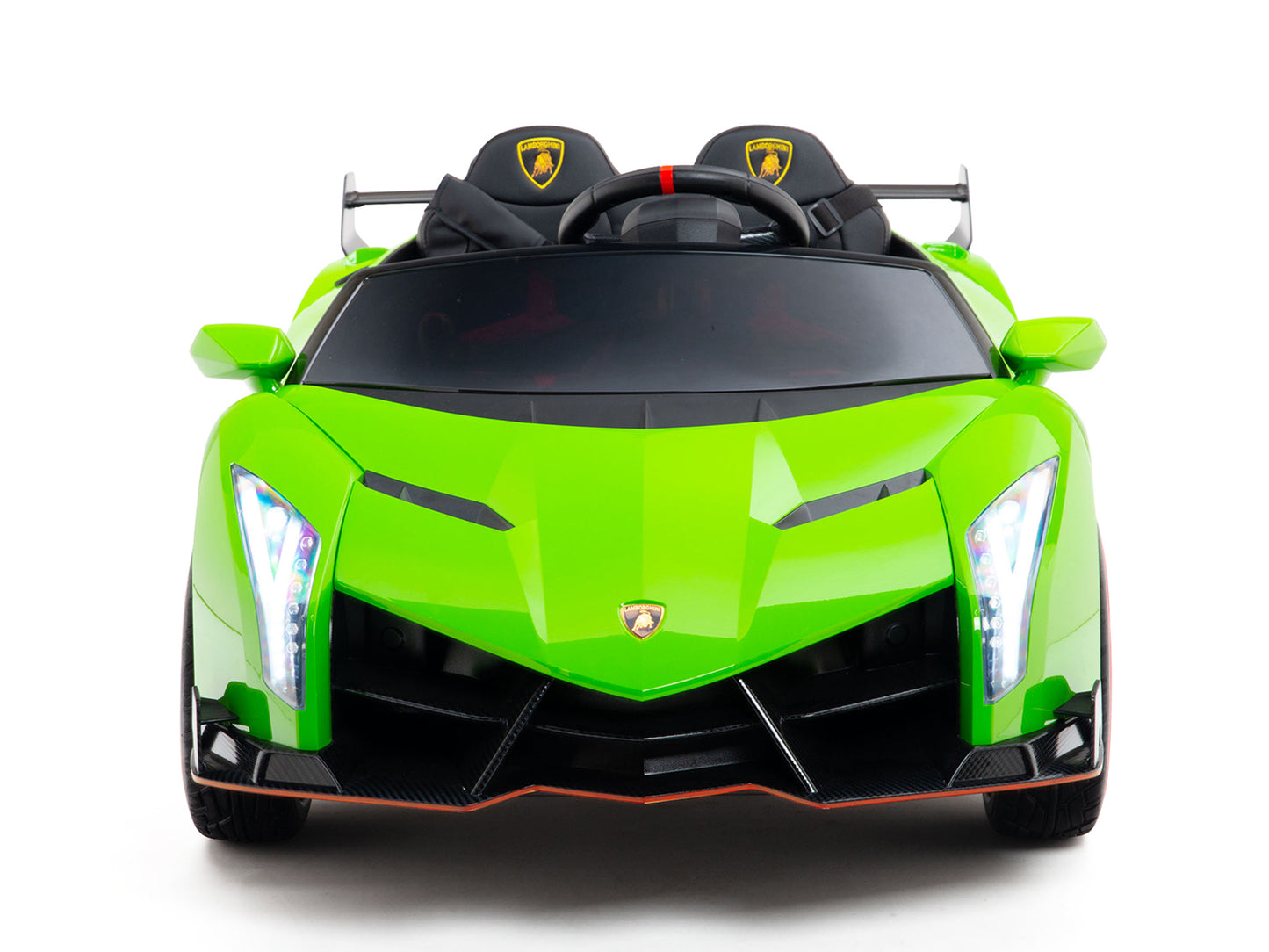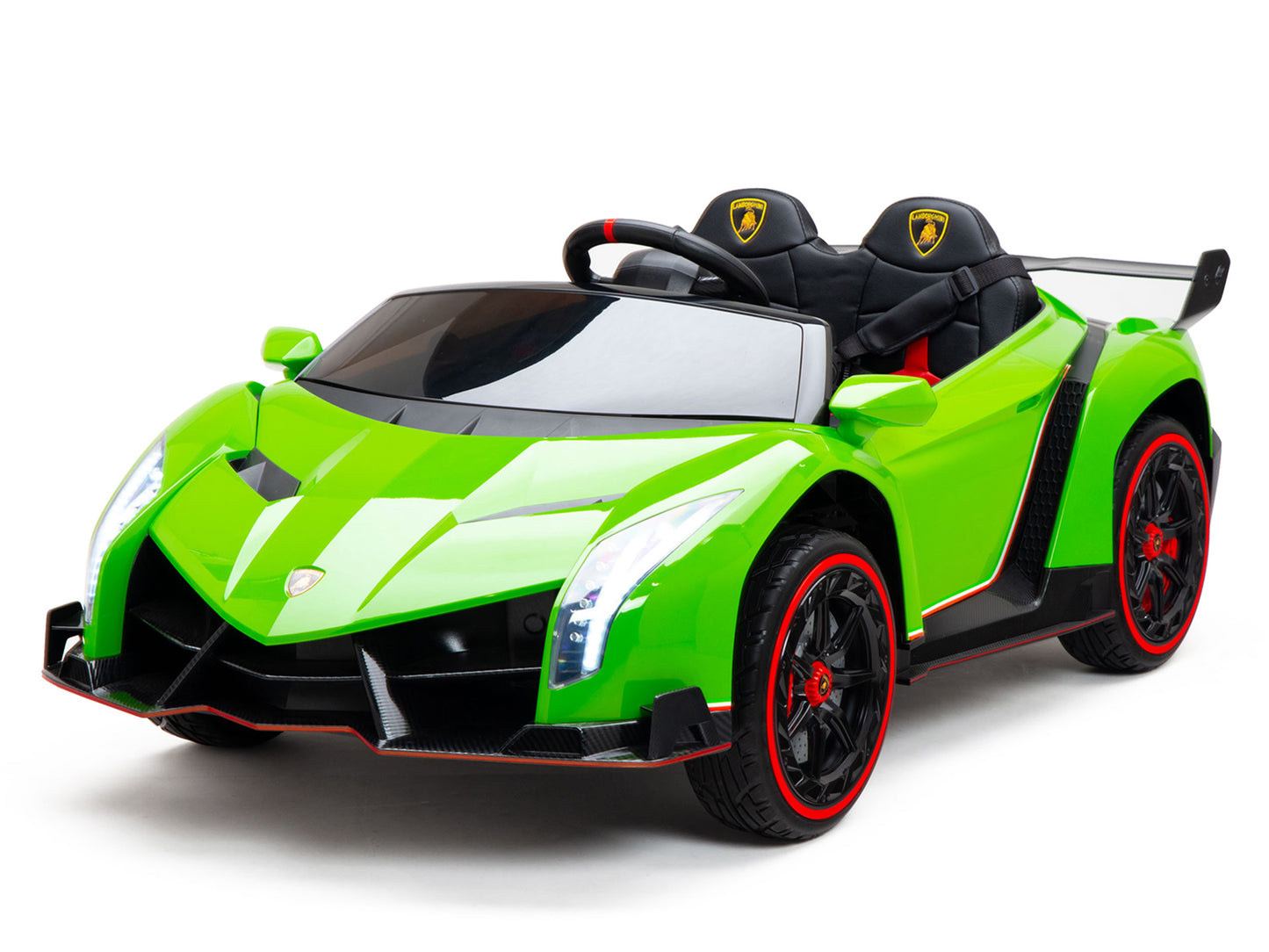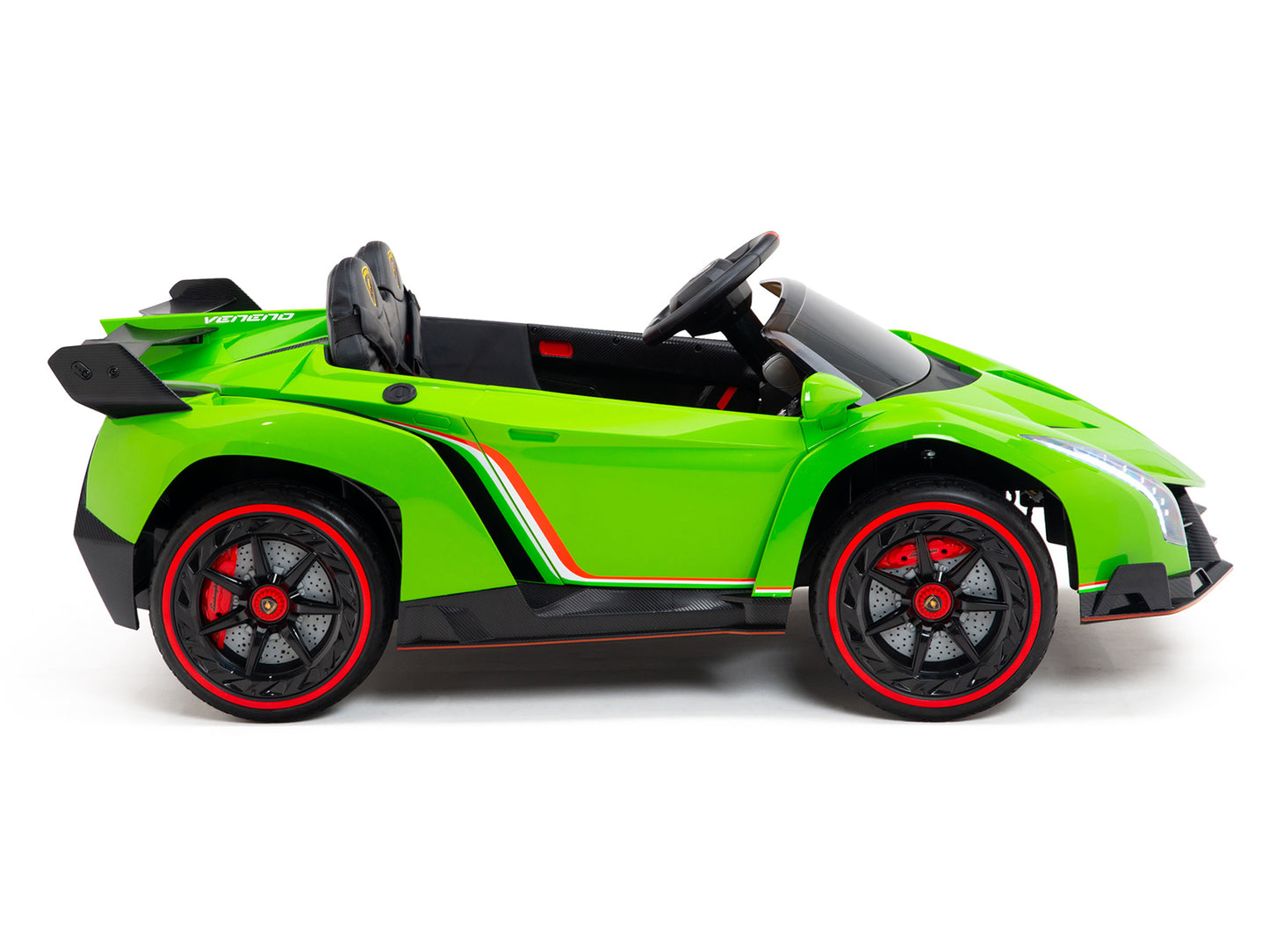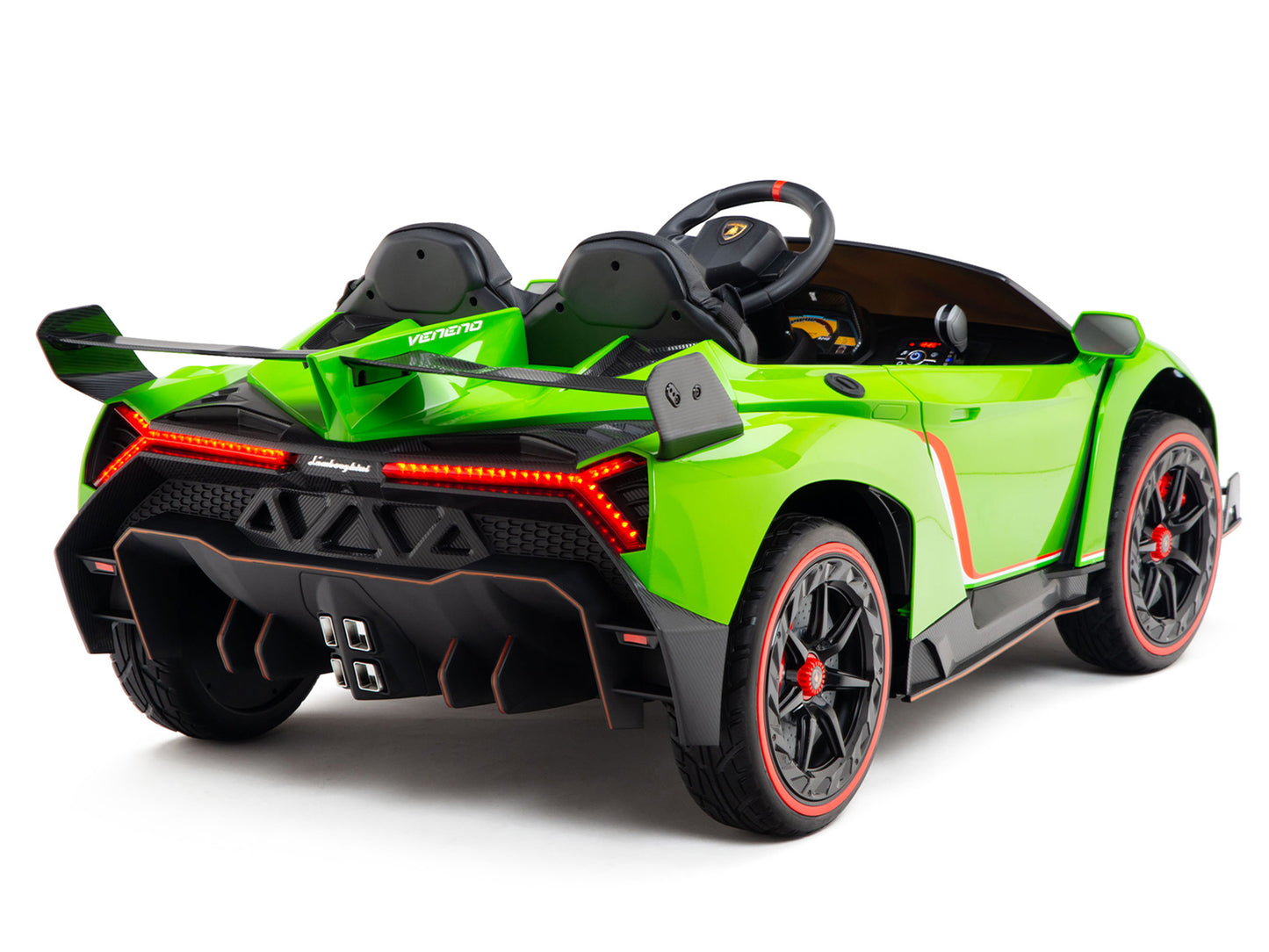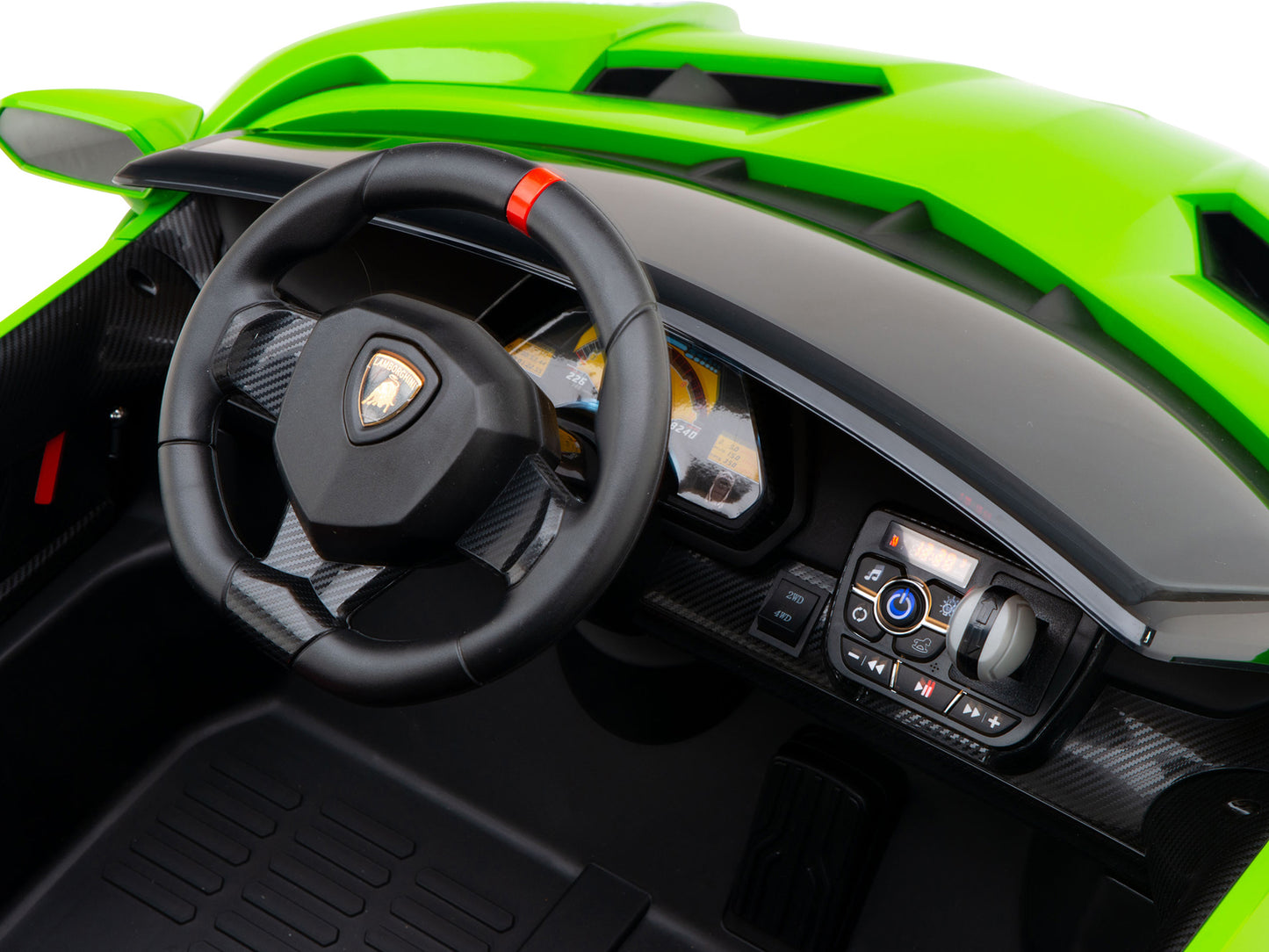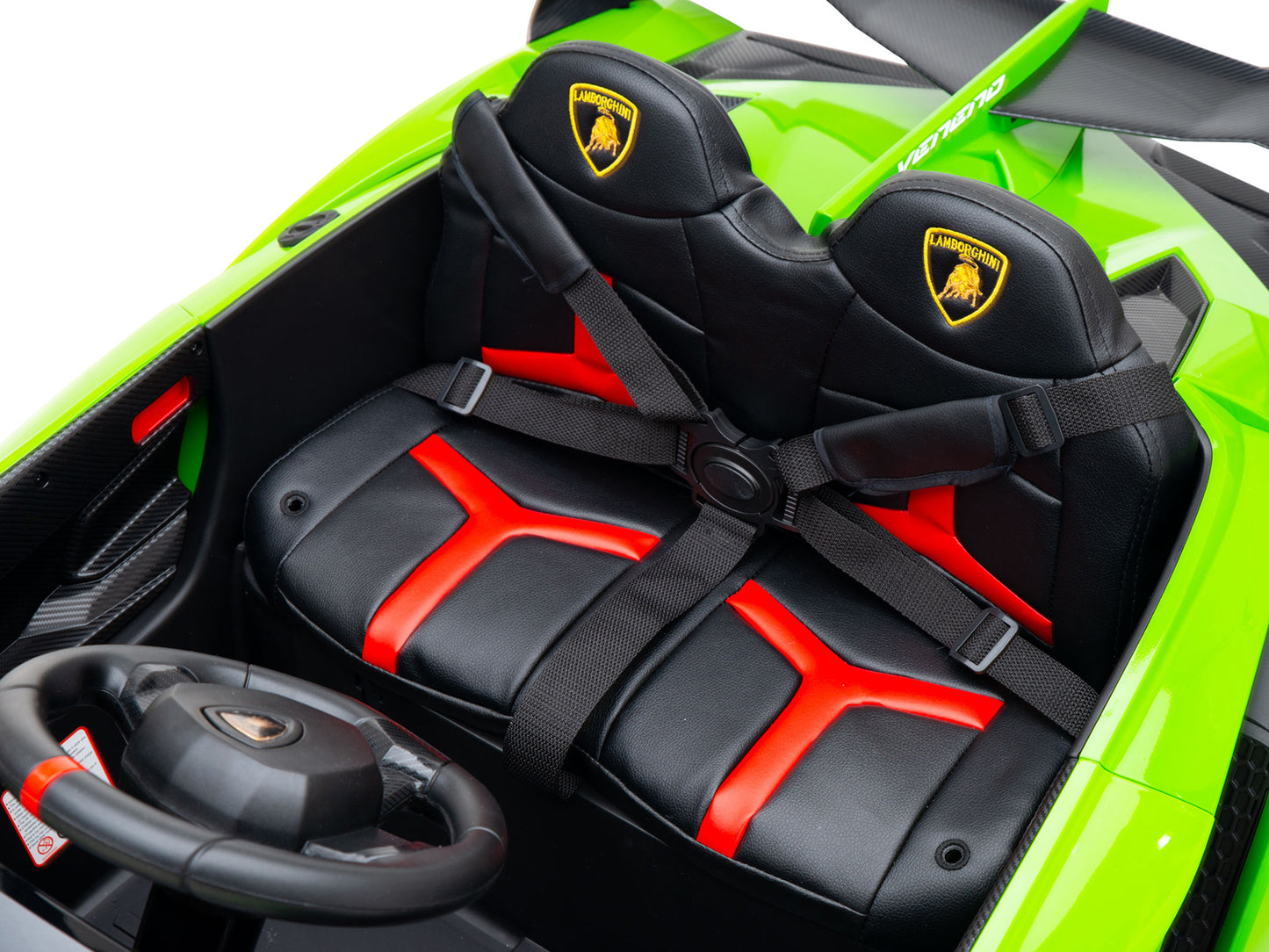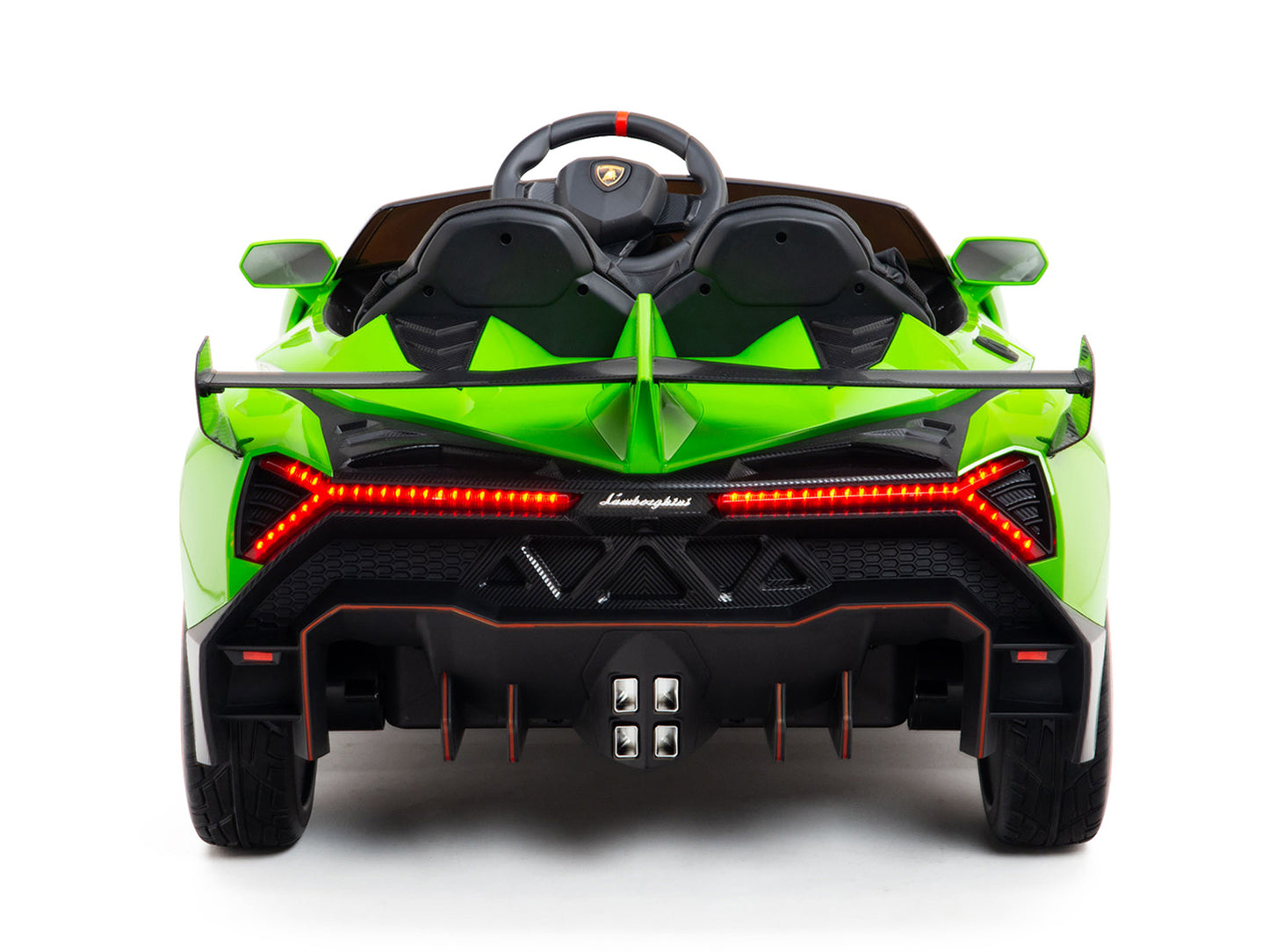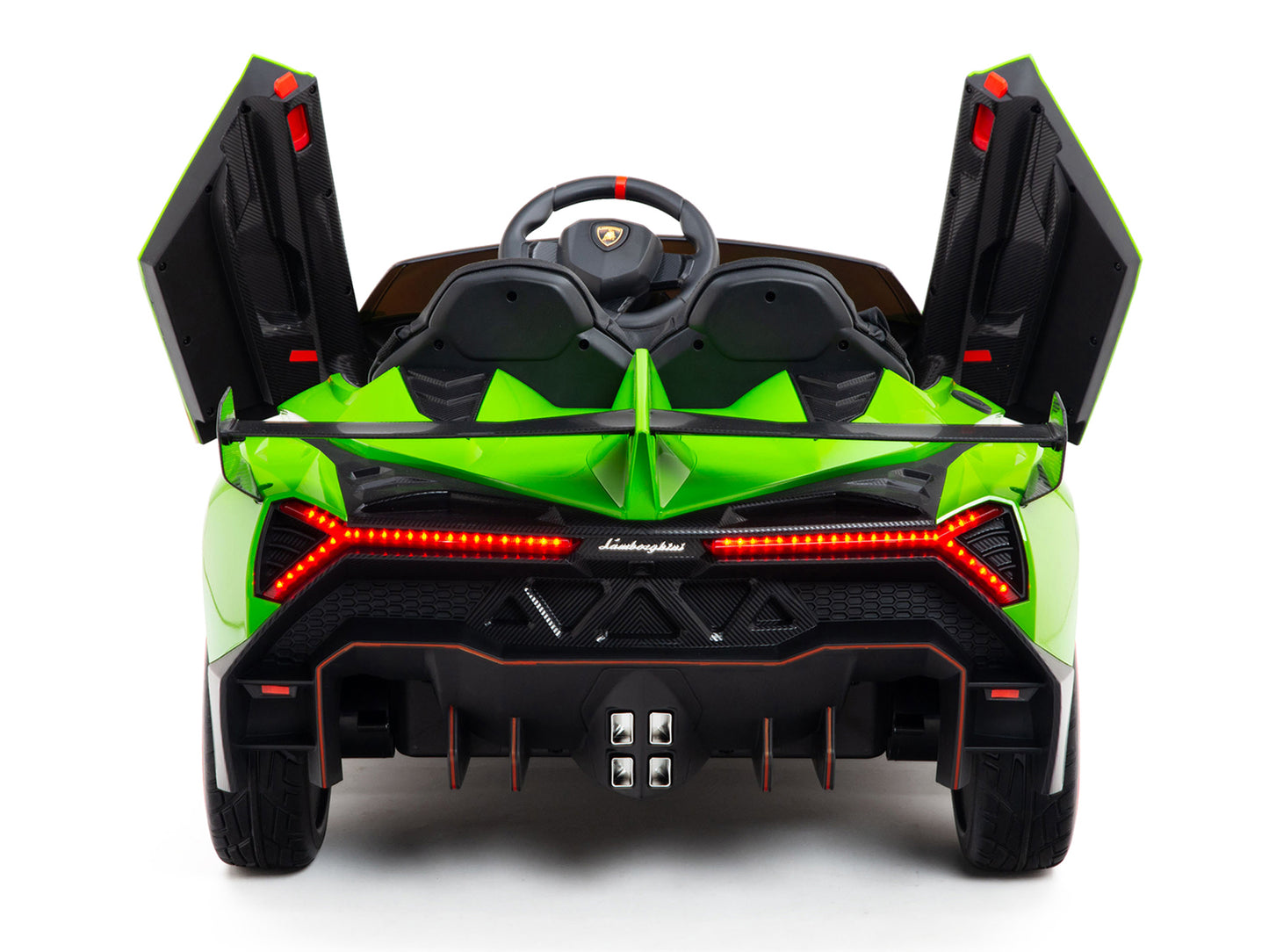 Description
2WD / AWD Kids Premium Lamborghini Veneno Ride On Car with Remote Control - Green
Now available in 2WD and All-Wheel-Drive versions, this 2-Seater Lamborghini Veneno is quite different from the budget look-alikes offered on most sites. For starters, all of the Venenos that we stock are painted which adds a beautiful look to the finish of these ride-on cars for kids. These have also been factory-upgraded with a leather seat and EVA wheels. And for the closest replica of the real thing, there is an All-Wheel-Drive option which comes with 4 gearboxes and an extra-capacity battery pack. The multimedia module with Bluetooth is great for playing your favorite tunes through the built-in speaker. This supercar can be operated by a 2 to 5 year old driver via the steering wheel and foot "gas pedal" and also comes with a 2.4GHz remote which allows a parent to steer or take over its operation. In addition to "4-way" steering, the remote also controls its 3 speeds and has a "parking/stop" function. Assembly is simple and we recommend that you do it yourself (45-60 minutes) so as to become familiar with its operation and controls.
Features:
Licensed 12V Lamborghini Veneno 2-Seat Ride On Car
Select from 3 speeds forward (2 to 5 MPH)
Reverse just as easy
Can be driven by child with the steering wheel or with remote by an adult
Bright Front and Rear LED lights
Lighted Instrument Panel
Leather Seat and 4-Point Seat Belt for Two
Strut-assisted butterfly doors
Two Seater - Perfect for children 2-5 years of age
Weight capacity of 88 lbs
Push-Button Start with Start Up Sounds and Horn
Media Player with FM Radio, Bluetooth, USB / MP3 Ports & Volume Controls
Large 11" EVA Wheels and Spring Suspension for a Smoother Ride and Quiet Operation
Select Gearbox Configuration...2-Wheel Drive or All-Wheel Drive Before Adding to Cart
Specifications:
Color: Spray Painted Green for a real-car look
Battery: Rechargeable 12V 10Ah Battery or bigger 12V14Ah Battery Pack with AWD Option
2WD Gearbox Configuration: 2 x 45W Motors on Rear Axle
AWD Gearbox Configuration: 4 x 45W Motors (one on each wheel)
Steering Motor: 1 x 12V
Speed: 3 Speeds (Approx 2 to 5 MPH)
2.4GHz remote
Dimensions: 53.5"L x 29.5"W x 20"H
12V 1000mA / 120V Wall Charger
Model # EPB-XMX615GRN
  No California Sales - This item cannot ship to California addresses.
Product review by Ray Z...
Reviews